26 Mar
5 Tips to Stay Healthy During Quarantine
No matter who you are, you have no doubt already experienced the effects of COVID-19
During quarantine, you or someone you know may have gotten sick or lost their jobs. By now, you may have realized that being quarantined and watching TV all day is not as glamorous as you may have first thought. Mental health can worsen in times of extreme stress, so it's important to learn ways to stay strong and mentally healthy. There are many ways in which you can reduce stress and emerge stronger than ever. Let's look at 5 good ones.
1. Maintain Your Routine During Quarantine
You can spend all day in your pajamas, but it's a better idea to stick to your old routine. If you made coffee every morning when you woke up, or went on an early morning run, keep up those habits. Shower and get dressed each morning, even if you don't need to, or even if you live alone.
Wait…I'm The teacher Now?
Having children at home during quarantine may also be a stressor! It can be helpful for them to also maintain a routine. This includes getting dressed in the morning and having their usual breakfast. Be kind to them and yourself. Be flexible, and don't expect perfection. Take time each day to make small changes to their schedules. Schoolwork may be difficult, try to make it fun! You're the teacher, principal, and superintendant all in one now. You make the rules. Find educational activities for them to do between their assignments. Resources such as Khan Academy provide educational videos on tough subjects like math and science.
Home Office Crash Course
If you are working from home, consider claiming a "home office" space if possible. Instead of sitting on the couch to work, setup a spot in your dining room that you designate as your office. It can be helpful to reorganize your home office and make it feel like your workspace! You can put up the same picture frames or accessories from your work desk. This can be made into a fun, creative project your family can help with.

All these small details can help you maintain some normalcy during a quarantine, and focus on your tasks during chaos.
2. Physical Distancing During Quarantine – Not Social Distancing!
Are you an Introvert or extrovert? It doesn't matter when it comes to the proven psychological stress of isolation. You may be unable to visit your friends and family, or do the activities that you normally do. Social isolation has been found to be associated with increased depression
However, let us all remember this important point. We're supposed to physically distance ourselves, not socially distance. It's important that we all keep in contact with our loved ones. Now more than ever! We may need to become more creative to do so. If you are not "tech savvy", ask your children or grandchildren to help you set up these alternate forms of communication for you. New ways to communicate may include:
3. Healthy Lifestyle During Quarantine

Sitting on the couch and eating snacks may sound pretty good at first. But, for many this gets old after a few days. Both physical activity and a healthy diet promote not only good physical, but also improved mental health.
Since you can't go to the gym, you need to get creative with a new exercise routine. The endorphins that come from working out will absolutely improve your mood. There are many free workouts available on various websites including YouTube, and several companies have offered free workouts due to COVID-19.
Peloton is offering new users a 90-day trial on its app.
Golds Gym is now offering free access to its app, "Goldsamp", until the end of May. This app offers more than 600 audio and video workouts along with DJ mixes to keep you motivated.
If you prefer yoga, the Down Dog app is now offering all workouts for free until at least April 1.
Don't Forget The Importance Of Good Foods During Quarantine
Have your diet and eating habits changed? With restaurant and deli dining areas being shuttered, you're possibly being challenged with what to eat during quarantine. It can be tempting to stock up on snacks and comfort foods. Enjoy a few, but resist this urge to over-indulge! It's still "junk food". An unhealthy diet has been linked to bad mental health, and can weaken your immune system.
Instead, continue to support local business through take-out, curbside, and delivery options. Buy fresh produce and meats, and cook healthy meals. If you are elderly or high-risk, you can use a grocery delivery service such as Instacart to deliver nutritious food safely. You now have the time to experiment in the kitchen and create delicious new dishes. You might discover that cooking or baking is relaxing and fun for you.
4. Change Your Focus
If you watch the news, you'll likely find yourself feeling more anxious, more depressed, and possibly losing hope. Keep your mind on the things you can change during quarantine, instead of the things you can't.
Acceptance Is Key For Inner Peace
While you cannot control when this quarantine will end, you are in control of yourself. If necessary, use the down time to find solutions for your problems. Find and utilize any and every helpful resource. You may need to navigate various bureaucracies. Reach out to those people in a kind, positive, and patient way to get the help you need. Everything mentioned before is in your control. These are: what you eat, how active you are, whether you initiate social contact, or if you maintain your routine. Focus on what you can control and practice acceptance with what you cannot. You will experience greater peace of mind and heart.
Seek Growth, Not Fear
You can and should reduce the amount of time you're watching the news. Instead, spend time on activities or hobbies you may not have had time for. These may include reading, home repairs, painting, writing, Landscaping your property, sewing, etc. If you're unhappy in your professional life, now is the time to explore alternatives. Practicing meditation or mindfulness is a great way to reduce stress. Do things that are enjoyable for you. Search your media choices for positive uplifting content. Watch a silly comedy. Take a long, hot bath or shower. Play games with your family. Don't let fear rule you! Never give up!
5. Seek Professional Help During Quarantine
Even if you do your best to follow the above recommendations, it's still possible that you'll struggle with your mental health. These may be struggles you've had before, or anxiety and/or depression you're feeling for the first time. Quarantine was sudden and unexpected, and it's understandable that you're feeling this way. You need to take care of yourself first, to be there for others who rely on you.
Sirona Therapy cares about our neighbors and communities. We're here to be a healing resource. We'll work with whatever situation you find yourself in. From the safety of your own home, we can provide you with counseling services remotely via Telehealth Psychotherapy. Don't let emotional distress derail your life. Take care of yourself today, and contact us for more information.
Everyone please be safe, take good care of yourselves, and love and support each other as best as you can.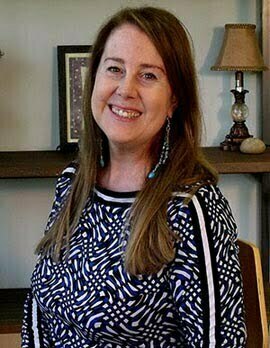 Jennifer L. Zauner, LCSWR
Clinical Director
Sirona Therapy
#coronavirus #covid-19 #anxiety #psychotherapy