06 Apr
Help
For
Heroes
The Unsung Heroes
Sirona Therapy is very aware of the major disruption everyone is dealing with. We're dealing with it right along with you. New York is the hardest hit by the pandemic. Medical professionals, grocery store employees, truck drivers, day care workers, and many others are showing great resolve and courage. They are on the front lines of making sure we get the help and supplies we need.
Some of our clients are essential workers, so we're aware of how the pressures and stress are effecting their mental health. We truly appreciate their hard work and dedication, and want to give back by providing a place to turn to for support.
Free Email Correspondence
IMPORTANT – This Is Not Therapy
Sirona Therapy understands that many essential workers are very busy. We welcome you to email us in your spare moments. Feel free to express your mental stresses, or just vent. We will reply as quickly as possible. We are happy to offer our expert experienced advice and encouragement, to help you keep going. This is open to everyone, with no limit. Send messages to helpforheroes@sironatherapies.com
Free Virtual Support Group
IMPORTANT – This Is Not Therapy
Next Meeting: 04/11/2020 – 10:20AM to 11:00AM
Sirona Therapy clinicians Jennifer L. Zauner, LCSWR and Shannon Ramos, LMSW are offering a free video-based virtual support group through the Zoom Video platform. This is for New York State only healthcare workers, first responders, and all other essential workers, to give people support with what they're dealing with.
This is a weekly getaway to talk openly and safely about the emotional impact essential workers are experiencing from this sudden change in our society. Jennifer and Shannon have the experience and knowledge to offer advice and support on coping, and quickly feeling better.
Pre-Registration is always required before each virtual group meeting. You must register no later than 9AM every Saturday. To ensure all participants get some time in these sessions, we have to limit participation to a maximum of 5 people. Slots will be filled on a first-come-first-serve basis. Registration is accepted only through the following form. We look forward to working with you.
This Form Is For Virtual Support Group Registration
Deeply Discounted Telehealth Psychotherapy
If your stress and emotions are seriously affecting your well being, and ability to perform your functions, we want to help you at that level also. Essential workers can take advantage of a 50% discount on private individual Telehealth Psychotherapy sessions, during this time of temporary shutdowns. You will work one-on-one with a Sirona Therapy experienced and compassionate New York State licensed therapist, to experience immediate relief.
To learn more, please visit our Telehealth Psychotherapy page.
To contact us immediately, Please call (914) 241-0727, or fill in the form below.
We Can Get Through This Together!
This Form Is For Telehealth Psychotherapy Inquiries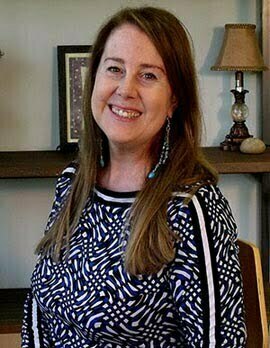 Jennifer L. Zauner, LCSWR
Clinical Director
Sirona Therapy
#coronavirus #covid-19 #anxiety #psychotherapy